Vintage Mix is back for retirement home performances, barbershop chapter shows, and more!  
HHT A Cappella Show (May 20) 
On Friday night, we shared the stage with HHT A Cappella Chorus in Johnsonville, WI, for the chorus' annual spring show. It can be described as a night of nostalgia as the chorus was one of our first ever barbershop chapter shows. Thank you HHT for investing in us at a young age and helping us get to where we are today! 
17th Stars and Stripes Honor Flight (May 21) 
Saturday morning marked the milestone of our 17th Stars and Stripes Honor Flight. Honoring veterans has become a significant part of our brand and vision of "Bridging Generations Through Harmony," and Stars and Stripes Honor Flight has given us the platform and opportunity to reach the veterans in our local community.  
Thank you Stars and Stripes Honor Flight for having us back to entertain today's Honor Flight veterans, and we hope they feel honored for their great service and sacrifice made for our country.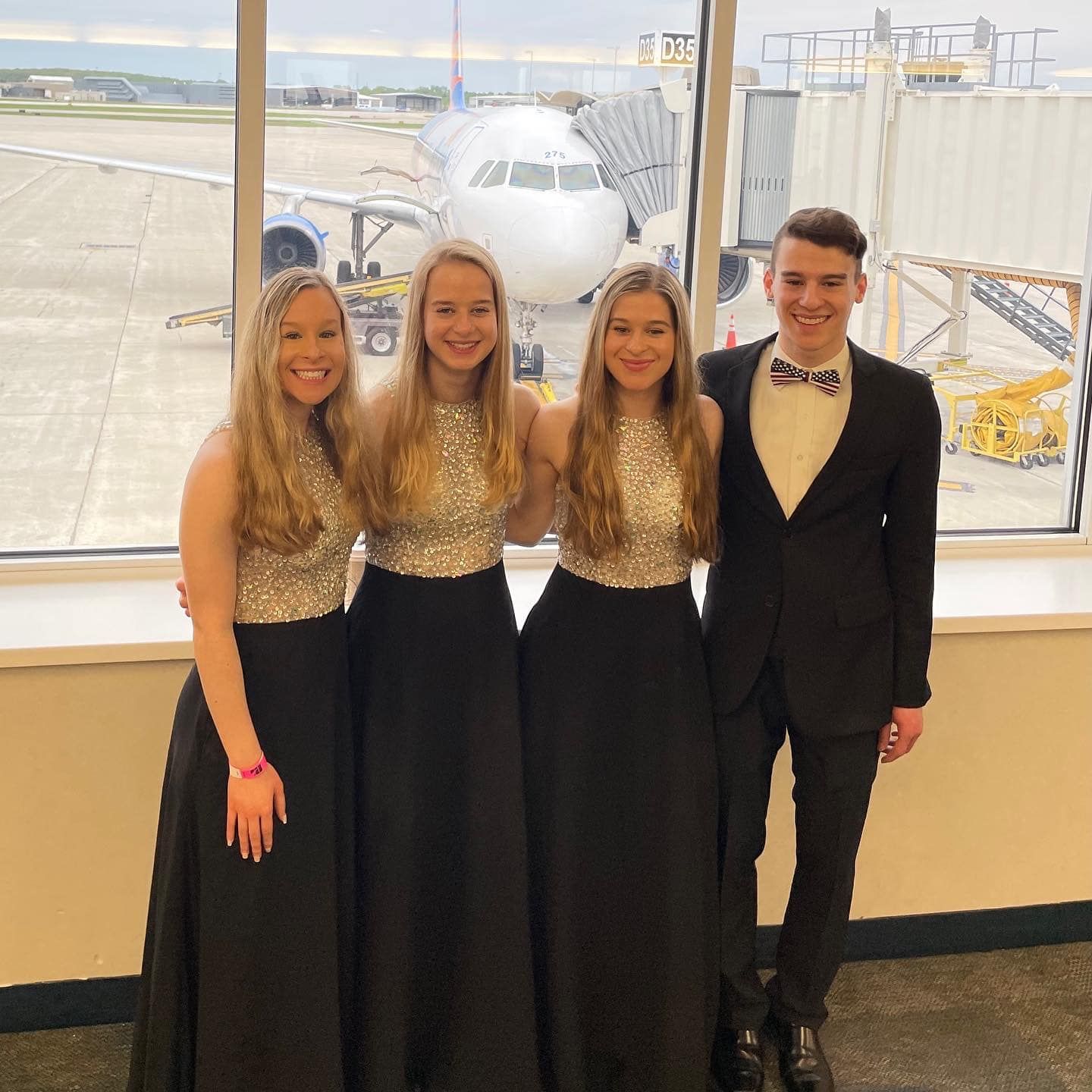 (Left to Right: Kelsey, Anika, Julia, Ian)
Music in the Park: A Cappella Concert (May 22) 
Sunday afternoon was such a blast as we partnered with Gathering on the Green to showcase a cappella and barbershop music to residents of Thiensville, WI.  
"My favorite part of this show was teaching the audience a barbershop tag. We gave the audience a glimpse into our practice sessions by demonstrating each of our parts individually, and then singing it together to form the four-part chords. Not only was this a fun and unique addition to the performance, but it also showed the intricacies and technicality of singing tight, four-part harmony," said Julia (Tenor of Vintage Mix).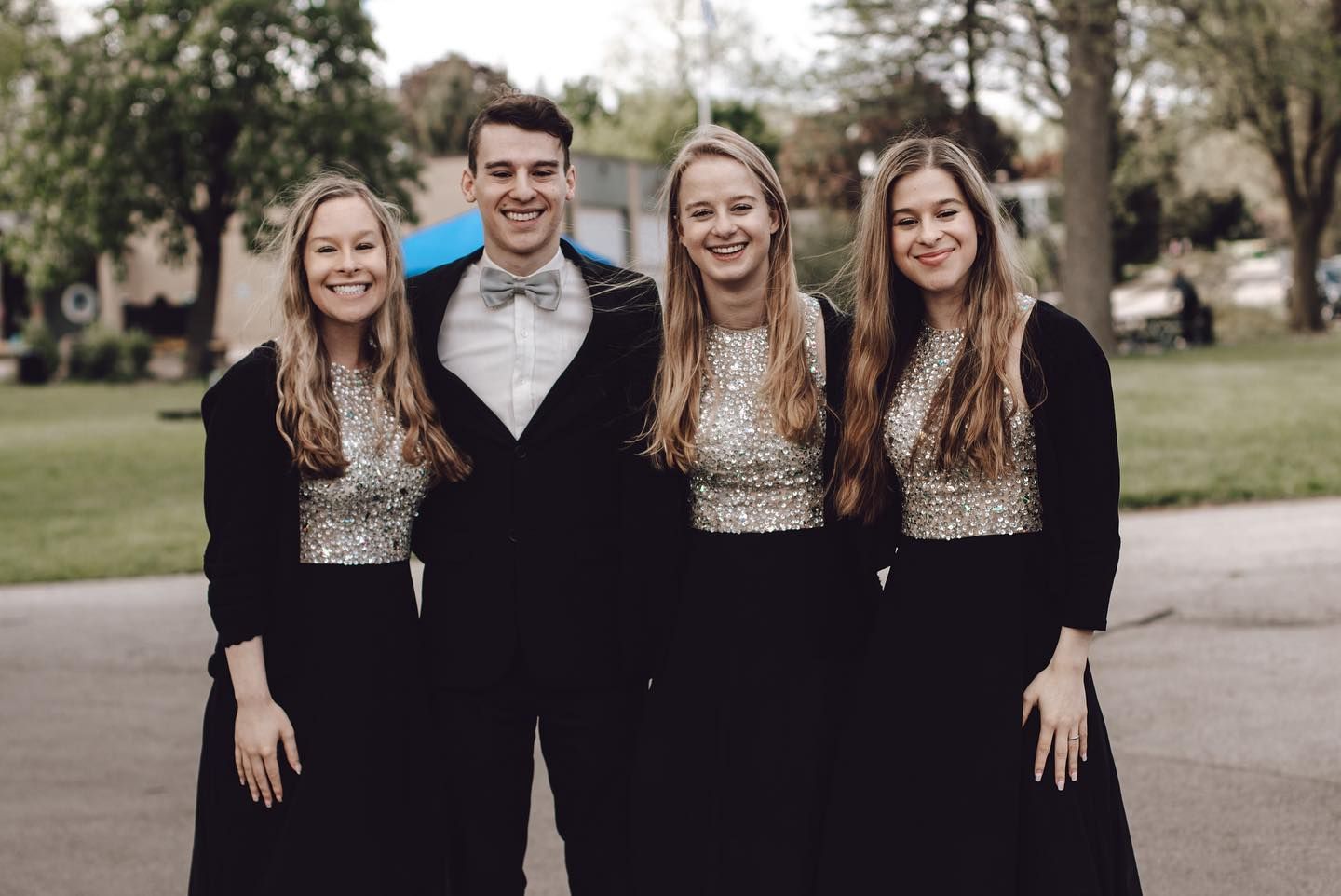 (Left to Right: Kelsey, Ian, Anika, Julia)
We are so thankful to begin performing again, and want to thank you all for your love and support!  
Sincerely, 
Ian, Anika, Julia, Kelsey 
About Vintage Mix: 
Vintage Mix is an award-winning a cappella group of quadruplets from Milwaukee, Wisconsin, consisting of members Ian, Kelsey, Anika, and Julia. The vocal group has showcased their tight harmony, international awards, and viral video on NBC, CBS, PBS, and Fox television networks. Since their official debut in 2014, they have made 300+ appearances nationwide with vocal jazz, barbershop, and 1940's music to ultimately grow their vision of "Bridging Generations Through Harmony." 
Stay updated on the group: