(Left to Right: Julia, Ian, Anika, Kelsey)
Formed in 2014, Vintage Mix is claimed by America as the one and only "a cappella group of quadruplets." This notable collegiate group has showcased their tight harmony, international awards, and viral video on NBC, CBS, PBS, and Fox television networks. Since their official debut, Ian, Anika, Julia, and Kelsey have entertained global audiences with Vocal Jazz, Barbershop, and 1940's Music to ultimately grow their vision of "Bridging Generations Through Harmony."
As natives of Milwaukee, Wisconsin, Vintage Mix debuted at the young age of 13 at a small church in the local area. This concert was heavily influenced by the timeless work of The Andrews Sisters and Frank Sinatra, whom they listened to on Sirius XM's '40s on 4' (now known as '40s Junction) growing up. VM's first studio EP titled Timeless, released in 2018, gave Vintage Mix supporters a strong sense of their love for 40's music as well as advanced harmonic abilities. Their hit song "You Make Me Feel So Young" was considerably recognized as the tune they sang for VoicePlay at Camp A Cappella, exceeding 4 million views on Facebook. Over the past six years, Vintage Mix has genuinely appreciated every interaction with faithful supporters on their nationwide tours. A few of their most prominent appearances include NFL's Lambeau Field, the Grand Ole Opry, PBS's WoodSongs Old-Time Radio Hour, National Talk Show Fox & Friends, and Carnegie Hall in New York.
Vintage Mix has maintained popularity through their God-given talent, beloved personalities, and desire to bridge generations through harmony.
DISCOGRAPHY
Moonlight in Vermont (Single; 2016)
White Christmas (Single; 2016)
You Make Me Feel so Young (Single; 2016)
Timeless (EP; 2018)
When You Wish Upon a Star (Live from BinG! 2018) (Single; 2019)
Avengers Theme Song (Single; 2019)
Stars and Stripes Honor Flight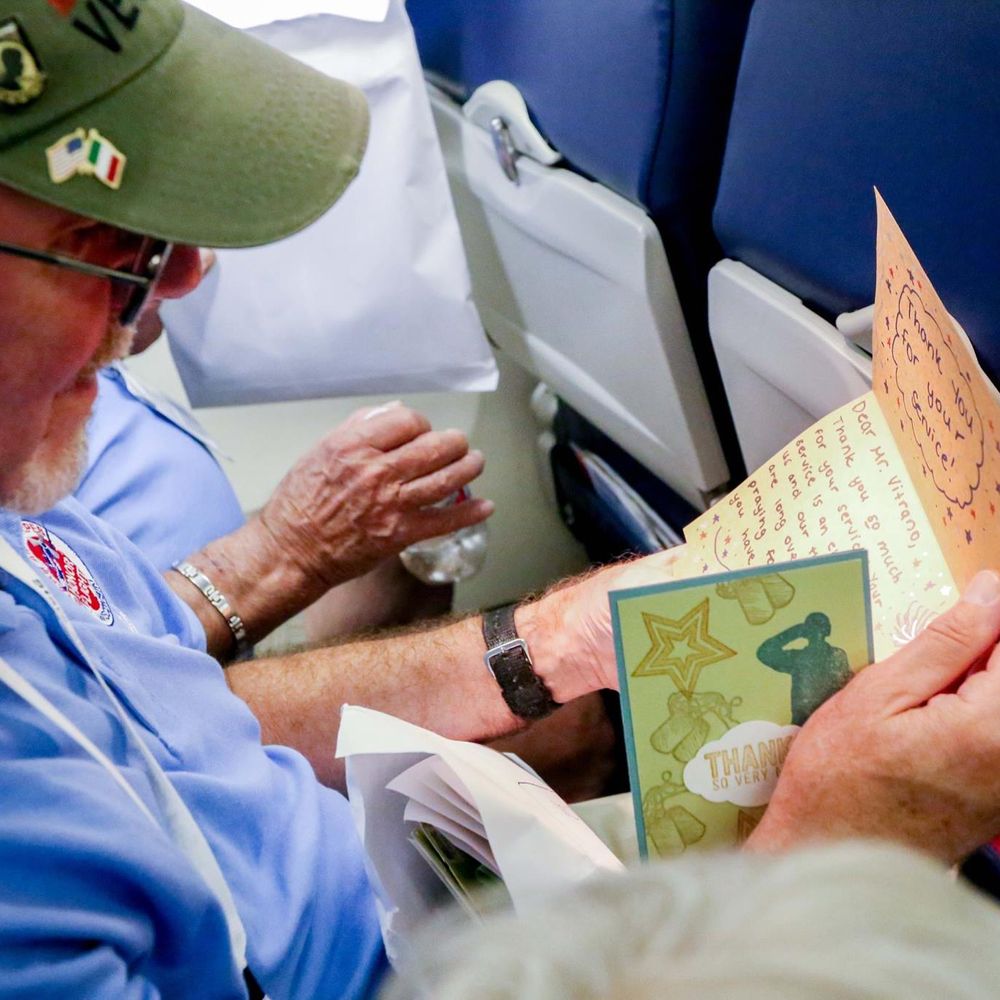 ~Paying Back Because They Paid Forward~
Vintage Mix is proud to partner with Stars and Stripes Honor Flight (SSHF) to bless Veterans who served in WWII, the Korean War, and the Vietnam war. Honoring veterans has become a significant part of their brand and vision of 'Bridging Generations Through Harmony." Since 2014, the group has participated in 13 Honor Flights by entertaining the Veterans prior to their departure for Washington D.C. In addition to their music involvement with SSHF, Vintage Mix shows their appreciation and dedication to Veterans through hand-written cards. Before every flight, all four members design cards addressed to each Veteran to thank them for their service. VM's most memorable flight consisted of 150 veterans who traveled to D.C., on two 747 airplanes; each member created approximately 38 cards. Essentially, SSHF has made a considerable impact on the lives of Vintage Mix - both as a group and as individuals.